Transgender Breast Augmentation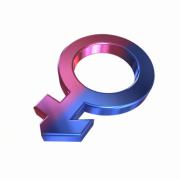 Transgender Breast Augmentation
Transgender breast augmentation is a possibility more so now than it has ever been. For those who are considering male to female or female to male transformations, it is important to work with a specialized surgeon who performs transgender breast augmentation. This procedure is much different from other types of breast enhancement procedures. It is possible to have a breast surgery like this and to have very real, authentic looking breasts afterwards.
What To Expect From Transgender Breast Augmentation
For those obtaining transgender breast augmentations, the process involves the use of breast implants, which are designed to work around the male anatomy. This procedure may be part of a larger gender reassignment surgery. In that case, transgender breast implants are generally done prior to genital surgery. In some patients, this is the only procedure that is performed.
During this procedure, breast implants are used. These are no different from the implants that are received by women who have breast augmentation procedures done. There are various options for incisions, and in most cases, the incisions are minimal. They are used placed over or under the muscle tissue that is found in the chest. There are risks to transgender breast augmentation, as there are with any other type of augmentation, such as infections.
For those who are considering having a transgender breast augmentation, it is very important to ensure that a top rated specialist in the area does the procedure. Not all breast surgeons are able to provide this type of surgical procedure since male breast augmentation does take specialized skills. The breast size and construction all play a role in the procedure that is done.
For those who are looking for transgender breast augmentation, it may be best to find a breast surgeon in Prague, where the prices of procedures are often more affordable than they are outside the area.
Breast augmentation abroad, for both women and men is often more affordable than those procedures that are available locally, sometimes as much as half the price. More so, the procedures are more readily available to those needing them. Transgender breast augmentation is a procedure that can be very natural and meaningful.
Transgender breast augmentation is not performed at our cosmetic surgery clinic.