Upper Arm Lift Before and After photos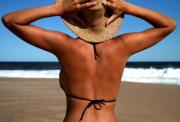 Are you considering Upper Arm Lift and due to the high costs of plastic surgery in the UK you considering for surgery abroad? To make your decision about treatment abroad easier we have attached Before and After photos of upper arm lift.
Upper Arm Lift surgery – Brachioplasty
Upper Arm Lift is technically known also as Brachioplasty surgery. Upper Arm Lift surgery is advised for women and men who have saggy upper arms. This is seen in people who have lost significant amount of weight or they develop in normally thin people due to ageing and genetics.
You can achieve upper arm reduction with arm exercises when you focus your training on arm muscles. However, in some cases only upper arm lift cosmetic surgery is the option how to improve saggy arms. Upper Arm liposuction is usually done by our Prague plastic surgeon along with arm lift plastic surgery to achieve the most effective result.
What is Upper Arm lift cost?
Upper Arm Lift price is GBP 1,859. For more information please visit Arm Lift pricing guide.
Upper Arm lift – Before and after photos
Arm lift photos show that the results of this cosmetic surgery are visible if you maintain the same weight also long lasting. The only disadvantage is the arms scars – they begin at the inner elbow and proceed to the armpit. The incisions are planned so that the resulting scar is along the back of your inner upper arm, placed in the least visible location possible.
Interested in Upper Arm Lift abroad with Beauty in Prague?
Apply for our free email consultation now:
Fill in our Medical Questionnaire online
send us some photos of the areas to be treated. You will receive a reply from our Prague plastic surgeons within 2 working days.