The Increase in Pre-Wedding Plastic Surgery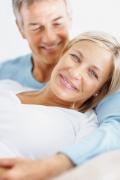 In the UK, a growing number of women have started getting some form of cosmetic surgery done just before their wedding day. It's the biggest day of their lives and they want to look absolutely perfect for it. Cosmetic surgeons in UK have reported that there has been an increase of at least 13% in pre-wedding bookings for cosmetic procedures.
While the cost of such procedures is significant, that hasn't seemed to have daunted women in the least. The end goal for them only isn't to look flawless on their special day, but to get that feeling that comes only from knowing you look great and consequently feel great: that supreme confidence and happiness. That is exactly what the aim of every cosmetic procedure is down the line: allowing the patient a chance to finally be satisfied with the way he/she looks and be able to live life to the fullest.
Cosmetic surgery in Prague
At Beauty in Prague we can offer everyone the chance to be able to benefit from cosmetic procedures that are performed by qualified, highly trained and experienced doctors. The staff is English speaking and the facilities of the highest standard. Our prices are substantially lower than those in UK, making our services accessible for everyone.
For your free email consultation simply fill in Medical Questionnaire and send us some photos of the areas to be treated.
Cosmetic surgery, nose job cost, breast augmentation prices, liposuction cost, cosmetic surgery costs