The Grey Pound Swells Market in Cosmetic Surgery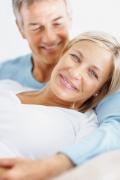 When you think of the people who are having cosmetic surgery this year, you may not realise that it is mostly women over 50 who are having cosmetic procedures. Known as 'Silver Surgery', this type of surgery can help women to look much younger, and also help them to get more attention from the opposite sex.
Around 25 percent of women over the age of 50 are now opting to have cosmetic surgery in order to enhance their appearance, including procedures such as eyelifts, facelifts and tummy tucks. Perhaps surprisingly, some of the older women had chosen to have breast reductions. Only a very small percentage agreed that they would happily have breast enlargement.
Cosmetic surgery in Prague
If you are a woman over 50 who is considering plastic surgery, then why not call our company at Beauty in Prague, and speak to our excellent plastic surgeons. Contact us today to get real help with cosmetic procedures.
For your free email consultation simply fill in Medical Questionnaire and send us some photos of the areas to be treated.