Cosmetic Surgery in London or abroad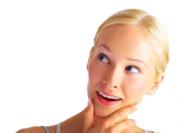 Cosmetic Surgery in London or Abroad?
Cosmetic surgery in London is nothing new. In fact, London is considered one of the safest and most common places to undergo cosmetic surgery. The cosmetic surgery clinics are clean; the plastic surgeons are qualified; and the surgery results are exactly what you are looking for. However, more and more people from London decide to have cosmetic surgery abroad.
Whether you decide for cosmetic surgery in London or abroad you need to keep the following things in mind:
1. Transportation to and from – London and Abroad:
Cosmetic Surgery in London:
make sure that when you choose your "cosmetic surgery clinic:"/cosmetic-surgery-clinic/ in London, that you arrange transportation back to your house after the operation. You will not be able to drive yourself in most cases. You do not want to worry about catching a cab during rush hour or taking the tube across town. In most instances, you will be not be up to the task of either. Make arrangements for someone to pick you up, or have a cab waiting for you as soon as you step out the door.
Cosmetic Surgery Abroad – in Prague
transportation including airport transfer and internal transfer in Prague (such as for your pre-operative tests, consultation, post-operative aftercare, stitches removal, check-ups etc.) will be arranged by us, you do need to worry about anything.
2. All the cosmetic surgery costs – London and abroad:
Cosmetic Surgery in London:
cosmetic surgery in London can incur quite a few costs. There is the clinic stay, the local or general anesthetic, the surgical procedures, the medications, and plenty more. Sure, you do not have to worry about a plane ticket and accommodation like you would if you choose to undergo cosmetic surgery elsewhere, but you will still be incurring additional costs. You will also need to consider the costs of hiring a sitter, taking time off work, and possibly employing a maid to help you while you recover.
Cosmetic Surgery Abroad – in Prague
our cosmetic surgery prices include stay at the clinic, local and general anaesthetic, the surgery, post-operative aftercare, medications etc., so you do not need to worry about hidden extras. On top of your surgery you will need to add a return flight ticket at the cost of 50 GBP and stay in one of our recovery apartments at the cost of 30 GBP/night or a hotel. If you will need help with shopping we will help you, so you can concentrate on your recovery.
3. The Qualifications of your Plastic Surgeon – London and Abroad:
Cosmetic Surgery in London:
because London is such a huge city known for its obsession with appearance, there are plenty of different cosmetic surgeons in London to choose from. Choose wisely. Do not base your choice of cosmetic surgery cost only. Make sure your plastic surgeon is fully qualified, experienced and has the testimonials and credibility to back up his work.
Cosmetic Surgery Abroad – in Prague