Teen Bride Had no Cosmetic Surgery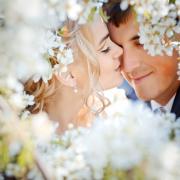 Everyone was very surprised when a 16 year old girl married a 51 year old filmstar, but they were even more astonished at the appearance of the young woman. Her facial angles, including her cheekbones and nose, did not seem like that of a teenager. Rumours swiftly circulated that she was much older.
However, it is now clear that she has never had any kind of plastic surgery, in fact a very well-known cosmetic surgery has completely ruled it out, including stating that her breasts are very natural and there is no scar tissue.
Cosmetic surgery in Prague
It shows how far plastic surgery has come that people believe the features of a teenager are those given to the girl by a surgeon. If you want to improve your looks, and to help take away some signs of aging, just contact Beauty in Prague and speak to their trained plastic surgeons.
For your free email consultation simply fill in Medical Questionnaire and send us some photos of the areas to be treated.