Beauty in Prague: A guide to exercise after surgery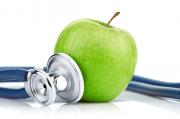 One of the most common questions that clients ask during their consultation is whether their procedures will force them to put their healthy habits on hold.
Beauty in Prague specialise in Breast Augmentation, Face Lift, and Liposuction. We know that many of our clients already take care of themselves and cannot wait to get back in the gym or training.
Here is Beauty in Prague's guide to how are most popular plastic surgery procedures could impact your workout routine:
Liposuction
Just like with running or weight training, you will recover at your own pace after liposuction. In the first few days after your procedure, you will likely experience some discomfort near the incisions as well as temporary numbness. A compression garment will help the treated areas to properly heal. Once you return to the UK following your recovery in Prague, you will need to continue to rest for a few more weeks. Beauty in Prague recommends that you wait a minimum of 6 weeks before you start any kind of activity, this includes heavy housework.
Face Lift
You may have noticed that you look and feel younger when you exercise often, drink plenty of water, and eat a balanced diet. Face Lift Surgery removes excess skin and fat and rejuvenates the appearance. After a Face lift, it is important to avoid all strenuous activity, including exercise and heavy housework, usually for a few weeks, this will not only promote the recovery process, but it will also protect your results.
Breast Augmentation
It is common for women who want Breast Surgery to hesitate due to concerns about working out with implants. Strenuous exercise is typically not recommend for 6 weeks after surgery. Once you feel up for it, you will be able to go for walks and do other light activities. You will be able to run again soon, but lower-impact options such as an elliptical workout or spin class might be best at first!
The main thing to remember is that healthy bodies heal better and faster.
Beauty in Prague look forward to welcoming you soon. For more information, please call 0800 023 2592 or apply for our free email consultation by filling in the Medical Questionnaire and sending us the photos: http://www.be­autyinprague.com/…es­tionnaire/