The Majority Considering Cosmetic Surgery Abroad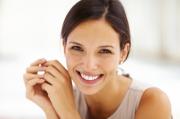 The Majority Considering Cosmetic Surgery Abroad
According to More! Magazine, the majority of young girls and women would consider cosmetic surgery as an alternative to losing weight or natural methods. The study reveals that over 37 percent of the women surveyed did already have plans for the near future.
As budget is an issue when it comes to treatments, many of those would consider cosmetic surgery abroad. Although there are many warnings over foreign hospitals, Prague seems to be a safe destination for cosmetic surgery abroad, because of its highly trained doctors and strict legislation. It is definitely cheaper, and many women consider taking a holiday while traveling to the location.
Find out more about tummy tuck, breast enlargement or liposuction in Prague.