Statistics about Cosmetic Surgery UK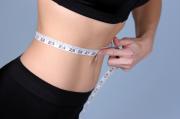 Statistics about Cosmetic Surgery
The statistics about the British youth were revealed that the majority of young girls would consider a a cosmetic surgery procedure.
Unfortunately, not all women are as lucky as some stars are, and many young and older men and women consider cosmetic surgery to help them get on with life and correct their body image.
The Harley Medical Group's study says that more than 70 percent of women between 18 and 30 want cosmetic surgery.
Some of the most popular treatments are breast enhancements, breast uplifts and tummy tuck. Liposuction had a 34 percent popularity, while breast cosmetic surgery finished first at 36 percent.
Get information about professional cosmetic surgery abroad at Beauty in Prague or simply apply for our free email consultation by filling in the Medical Questionnaire and sending us some photos of the areas to be treated.