Worried about Recovering from a Nose Job?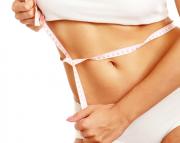 Nose jobs (technical name – rhinoplasty) may not be as popular as boob jobs and tummy tucks, but they can still occupy a place in the list of most frequently requested cosmetic surgery procedures. Even celebrities don't mind undergoing nose surgery, and the latest in the list is Hunger Games star Josh Hutcherson.
As reported in the British Newspaper, the Daily Mail, the star has just revealed the results of a nose job. The 19-year old American actor started his day by keeping his bandages on, but then he paid a visit to his plastic surgeon in Beverly Hills and unveiled his new look. Though the procedure had its toll, as he was quite swollen, he still looked fine. Generally, it takes around six weeks to get back in your original shape after rhinoplasty however, it can sometimes take as long as a year for results to show.
Initially, Josh was supposed to undergo the procedure to fix a broken nose, but then he said he opted for the surgery to fix a deviated septum. The star also said he stayed at home after the procedure, and he added that recovery sucks big time.
Cosmetic surgery in Prague
If you are considering ra nose job but are concerned about the recovery period, we have a solution at Beauty in Prague. We offer a holiday package to our clients who can come to Prague and stay there for a few days, not only to be treated under the supervision of professional surgeons in clean clinics, but also to recover in a beautiful setting. So, contact us to get your free mail consultation.
For your free email consultation simply fill in Medical Questionnaire and send us some photos of the areas to be treated.
nose job cost, breast augmentation prices, tummy tuck cost, nose job plastic surgeon