Gerard One Week after Tummy Tuck in Prague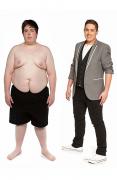 Another video from Gerard, one of the contestants from The Biggest Loser UK, after his Tummy Tuck surgery with us. Gerard is now 7 days post-op.
FREE EMAIL CONSULTATION
For more information, please call 0800 023 2592 or apply for our free email consultation by filling in the Medical Questionnaire and sending us the photos of the areas to be treated.