Reese Witherspoon likes her Wrinkles… for Now At Least.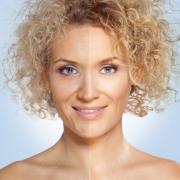 Reese Witherspoon, star of a string of successful Hollywood films, claims that she is happy to embrace her wrinkles. Speaking to Glamour magazine, the 35-year old is happyl and says that wrinkles are not all so bad.
Reese has made it clear she has neither ruled out, nor condemned Plastic Surgery. This is an indication that she may resort to going under the knife sometime in the future. For now, Reese Witherspoon is content with her appearance and nothing makes her think otherwise. She is a star and even though she has always had the image of "being cute", the Hollywood glamour puss enjoyed a sexy role in her recent hit "This Means War."
Even though she is aging, she is doing it beautifully. Reese Witherspoon is here for a long time to come, and fans can expect her to keep looking amazing.
Cosmetic surgery in Prague
If you're worried about your wrinkles or are not entirely happy with the way your nose looks, you should give us a call. At Beauty in Prague, you consult with one of our experienced surgeons to find out the best solution to keep looking young. Be it a facelift, brow-lift, nose job or another procedure, we're here to help. So, call us now!
For your free email consultation simply fill in Medical Questionnaire and send us some photos of the areas to be treated.
plastic surgery, facelift, nose job, breast augmentation prices