Do Glamour Models have the Ideal breast Shape?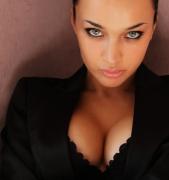 Men have always searched for the ideal breast shape, and while evidence shows that what was fashionable 100 years ago is not fashionable now, one researcher believes that he has finally found the ideal breast shape.
He has looked in a rather unusual location – glamour models – and looked at a small number, but by choosing to research 100 page 3 models, the surgeon thinks that he can finally reveal the ideal breast shape.
This will be good news for the many plastic surgeons over the globe, with breast enlargements still being one of the most popular cosmetic surgery choices for women. In one year, nearly 10,000 enlargement operations were performed in Britain, and that number is steadily growing.
Cosmetic surgery in Prague
If you want to put a little more shape into your breasts, or have any other kind of cosmetic surgery, then we can help you today. Just contact Beauty in Prague and speak to our breast enhancement specialists now.
For your free email consultation simply fill in Medical Questionnaire and send us some photos of the areas to be treated.
Cosmetic surgery, breast plastic surgeon, breast enlargements