Sharon Osbourne and plastic surgery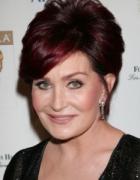 Sharon Osbourne and plastic surgery
According to Wikipedia Sharon Osbourne has admitted to spending £300,000 on plastic surgery.
She stated that she had had a full nose job, tummy tuck, breast uplift as well as many other procedures, but commented that she would not have any surgery performed on her eyes or lips. The 58 years old British star said that every woman should have the right to choose whether or not to get a tummy tuck.
She decided to grow old in a graceful way, and this involved many operations. She also revealed that every single time she had a procedure the whole family was worried.
At Beauty in Prague we offer affordable and safe plastic surgery.