Free Internet Access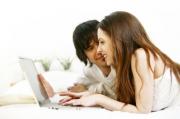 Free Internet Access is offered in our recovery apartments after your cosmetic surgery abroad with Beauty in Prague.
You can bring your own laptop and work in your free time. Our internet connection is speedy enough even for calling via Internet so that you can stay in touch with your family at home, friends and relatives. You can also comunicate via Skype, MSN Messenger or ICQ.
*Special update – March 2009
*When making the booking please ask about internet access as we have more apartments and not every offers the connection.
Beauty in Prague – Safe Cosmetic Surgery Abroad