Saudi Women Choose Cosmetic Surgery Despite Islamic Laws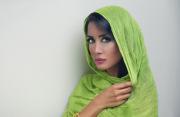 Many women know what it is like to have to choose between improving your appearance, and staying loyal to culture and convention. This is even more true in a place like Saudi Arabia, where wealthy women are constantly being exposed to media expectations about beauty and youth, but where Islamic law is pretty strict about the types of cosmetic surgery available.
Three years ago, when interest in cosmetic surgery was first becoming noticeable in the country, the head clergymen of the region met with some plastic surgeons. They had to decide if cosmetic surgery would break Islamic law which bans interfering with God's creation, including the human body.
After this debate, a series to guidelines were drawn up which allowed women to augment breasts which were small, or which are the result of an accident. However, changing the features in order to gratify vanity is forbidden.
Cosmetic surgery in Prague
At Beauty in Prague, we can help you, no matter what your religion. Speak to one of our specialist plastic surgeons about booking a procedure today.
For your free email consultation simply fill in Medical Questionnaire and send us some photos of the areas to be treated.