Face lift surgery abroad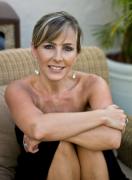 We might realize we are getting more mature when looking into the mirror, and see how our face has changed. Sometimes we are surprised that we look much older than we feel inside. Possible solution to saggy skin, extreme loss in skin elasticity and wrinkles could be face lift abroad, as its price in Prague can be half the costs of what you would pay in the UK or Ireland. What are the reasons for undergoing face lift abroad with Beauty in Prague?
Face lift UK
Facelift surgeons in the UK and Ireland are great and they will definetely achieve fantastic results for you. However, our Prague face lift surgeons have the same professional skills and are able to provide you with brilliant results at the half facelift cost compared to what you would pay in the UK or Ireland.
Natural face lift results
Natural face lift results are achieved by our Prague plastic surgeons. Most of our clients prefer to keep their face lift surgery a secret, which is understandable and often their friends or relatives back in the UK or Ireland only complement on their refreshed look and younger appearance. This is a very important fact why you should consider your face lift abroad – with Beauty in Prague.
Surgical face lift vs. Non surgical face lift
Our Prague plastic surgeons provide surgical face lifts and in most cases with this technique a desired effect can be achieved for most of the clients. Non surgical face lifts (as thread face lift) offer usually only temporary effects.
Face lift and another facial, breast and body surgeries
SMAS facelift
The SMAS technique makes facelifts last longer than facelifts that only lift the skin and keeps the smooth neck from disappearing so quickly. This is secured by the tightening of the deeper layer in a face lift procedure known as submusculoapo­neurotic system (SMAS).
Male face lift – Video Testimonial
Watch our Male Facelift Video testimonial from one of our previous clients – Paul from the UK.
Face lift cost
The price of Face lift is GBP 2,209. Face lift cost.
Facelift Pictures before and after
Facelift Before and after photos show brilliant results performed by our Prague facelift plastic surgeons.
Interested in our FREE Face lift consultation?
please fill in the Medical Questionnaire online
send us some photos of the areas to be treated from the front and from the side
Beauty in Prague aim is to make your Facelift surgery abroad as safe as possible.