Samantha Brookes Considers Cosmetic Surgery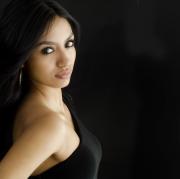 Samantha Brookes Considers cosmetic Surgery
The new UK X Factor favourite, Samantha Brookes has told the Sun that she considers plastic surgery and a tummy tuck. She admitted that food is her weakness, and she hopes that she can still do it if her looks allow. Going after the newly discovered Adele, who is also a girl with curves, she just wants to amend her figure.
She would spend a large amount from the X Factor contract for cosmetic surgery, as at the moment she does not feel good to do the dance moves required in the show. She also hates her nose and would consider a nose job if she could afford it.
Whether you are interested in tummy tuck, breast reduction or other cosmetic surgery procedures apply for our free cosmetic surgery consultation at Beauty in Prague. Simply fill in the Medical Questionnaire on the right side and send us some photos of the areas to be treated.