JWoww from Jersey Shores Denies More Plastic Surgery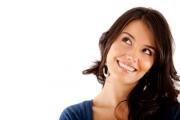 JWoww from Jersey Shores Denies More Plastic Surgery
JWoww denies that she has undergone even more plastic surgery; according to the Mail Online. Although she looks more flawless and definitely has fuller chins and lips. According to the press her neck shows less wrinkles, not to mention her nose's shape.
Even though she says that she would be open about the fact that she did undergo plastic surgery, the changes should have a logical explanation.
JWoww claims that weight loss is responsible for the change, nothing else. Even if it was a plastic surgery, she should be proud of her new looks for sure. If losing 15 pounds makes your cheeks look that full, then possibly more people would consider dieting.
Find out more about tummy tuck, breast augmentation or breast uplift affordable and safe plastic surgery abroad in Prague, Czech Republic.