Safety Campaign Increases Awareness in Cosmetic Surgery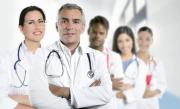 A campaign by the American Society of Plastic Surgeons designed to raise the standards of plastic surgery across the country demonstrates how much has changed in cosmetic surgery throughout the world.
Any cosmetic surgery patient should know the risks before they agree to procedures, the campaign says, and UK patients should take note of the warnings offered by the American Society, particularly when it comes to educating themselves about their options.
A well-educated plastic surgery patient is likely to be able to pick out a high-quality surgeon. In particular, the American Society safety campaign noted that inadequate training of surgeons could leave patients with scars, post-surgery infections and even requiring more work by qualified surgeons.
Cosmetic surgery in Prague
In particular UK patients should make sure that their surgeon is fully qualified and is able to undertake the work that is required. We at Beauty in Prague have only fully qualified plastic surgeons and specialists that will ensure all the procedures are carried out safely and professionally. Contact us today for your free email consultation.
For your free email consultation simply fill in Medical Questionnaire and send us some photos of the areas to be treated.