Lindsay Lohan's Sister Had Cosmetic Surgery?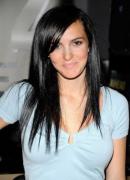 The 17-year-old sister of Lindsay Lohan – according to celebrity experts – did have cosmetic surgery, after all. But Lindsay is speaking out and defending her sister against the speculation.
Ali was spotted in Beverly Hills earlier this week with more prominent cheekbones and a significantly thinner frame. Some other experts say that the signs of a nose cosmetic surgery are clearly visible on the pictures.
A source who is close to the Lohan family explained to E! News that "Ali just lost a lot of weight."
Get your cosmetic surgery advice.