Rhinoplasty Bulbous Tip: Are You A Candidate?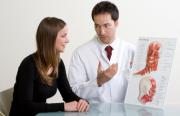 Rhinoplasty Bulbous Tip: Are You A Candidate?
Rhinoplasty bulbous tip is a common type of nose reshaping procedure. When you work with a rhinoplasty specialist, they will work with you to determine what your goals are in the procedure. If you need nose tip reshaping, they can explain what your options are. Changing the shape of the nose tip or reducing (or even enlarging) it in size are all options that you may have. For many people, this type of procedure can help them go from having a nose that bothers them to having one that they are proud of.
What To Expect from Rhinoplasty Bulbous Tip
Before you considering getting rhinoplasty bulbous tip procedures done, realize the level of improvement that can be seen. For example, even with the best nose job, you may not have the very best results.
A rhinoplasty surgeon will ask you to rate your nose on a scale of 1 to 5 with the five been the worst to one being the best. If you rate your nose a 5, a nose tip reshaping procedure may improve it to a 3 from the 5, or a 2 from a 4. It is impossible to have massive jumps from a 5 to a 1 for example, simply because going from a very large to a very small nose tip just is not natural and is not often possible.
Is Rhinoplasty Or Nasal Surgery Right For You?
For those with a rhinoplasty bulbous tip need, the cosmetic surgery procedure may be available. Those who have a large nose tip or one that is odd shaped are likely to be able to get rhinoplasty help in correcting this problem.
You should be physically healthy and be psychologically stable. Of course, you should have realistic expectations on what the plastic surgeon will be able to accomplish.
Rhinoplasty bulbous tip procedures can be exceedingly successful if you work with a top rated rhinoplasty specialist. You can find those that specialize in rhinoplasty for men and women. You can also ask to see some rhinoplasty before and after pictures to help you to see if the procedure is what you are looking to achieve for yourself. Your results will be different.
At your free rhinoplasty consultation, you will learn more about what to expect and if you are a good candidate for the procedure.