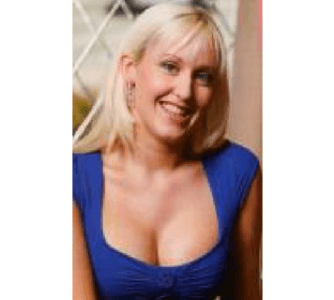 Operation
Plastic surgeon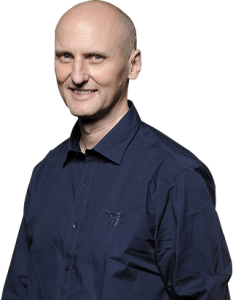 Dr. Josef Kulhánek, M.D.
Karen (Breast Enlargement Review)
"I am 8 week post op and love my new boobs! The staff were so helpful and the process of cosmetic surgery abroad was very easy due to the amazing staff at Beauty in Prague. The surgery and staff at the clinic were very thorough with there medical examinations pre-op and I am extreamly happy with my breasts! I could not thank them enough amazing staff and amazing results!"
Karen story was also published in The Sun newspaper – "Free Boob Job" and Reveal magazine – "Strangers paid for my boob job abroad"
---
THE SUN – 11 JUL 2008
Mum Karen Fielding had a free boob job – paid for by 100 fellas she doesn't know.
Karen, 23, put out a plea on a social networking website set up to help women fund breast implant procedures.
Anonymous donations from men poured in, and in just three months they had pledged the £2,500 needed.
The nursery nurse said yesterday: "It was an amazing feeling when I logged on and found out I'd raised enough."
PROFILE
Married Karen had dreamed of bigger boobs since giving birth to daughter Kasey three years ago.
But she admitted: It wasn't something I thought too seriously about until I found out I could have them done for free."
A TV show told her about website myfreeimplants.com. Women create profiles and men can donate for a minimum 60p a time.
She had the free boob job last month, boosting her from a 34B to 34DD, in Prague with Beauty in Prague – Cosmetic Surgery Abroad, Czech Republic.
Karen, of Accrington, Lancs, said: "I'm really pleased with how it turned out. I went for a natural look and that's what I got."
Hubby Brett, 25, did not mind strangers "owning" her boobs.
But Karen added: "He said he would never waste his own money on the site."
Writen by Ben Ashford
---
REVEAL MAGAZINE – 01 JUL 2008
As she logged onto her computer, Karen could hardly believe her eyes. In just five months she´d raised 2,500 GBP for the boob job she craved.
But she hadn´t juggled an extra job, dipped intor savings or taken out a loan. Amazingly, more than 100 total strangers had paid for her breast enlargement surgery through a website.
Even more amazingly, the respectable, married mother-of-one had her husband´s blessing for the venture, and kept her modesty intact throughout.
"I could hardly believe it at first," says Karen, 23, from Accrington in Lancashire. "I signed up for a bit of fun. I never thought I´d actually get men to pay for my breast enlargement surgery. Even now, it seems surreal".
As a teenager, Karen was more than happy with her 34B boobs. "I loved showing them off in cleavage-revealing tight tops", she admits. "I guess I took them for granted back than."
At just 14 she met Brett, and the childhood sweethearts have been together ever since. Their daughter Kasey was born in August 2005.
"I put on four-and-half stone while I was pregnant", says Karen, who works as a nursery nurse, and teaches sign language to children. "I was a size 10 before, but when I gave birth I´d gone up to a size 16."
After she´d shed all her baby weight, Karen´s once-buoyant breasts were shrunken and droopy. "My boobs hung there like a tennis ball in a sock", she says. "Looking in the mirror was so depressing – so my thoughts turned to cosmetic surgery ."
But Brett, 24, wasn´t so keen. "He said he didn´t want me to have a boob job because they were fine as they were", says Karen. "He´s never been a boob man, though. I don´t think he´d mind if they were round my knees. With no money there was nothing I could do about it anyway – it seemed like I´d just have to live with my saggy chest forever".
In December 2006, the couple watched a TV documentary about girls with small boobs. "It mentioned a website called myfreeimplants.com where girls could get men to donate money for their boob jobs,"Karen says.
"The site was really girlie, not sleazy at all. All I had to do was upload some details and a photo. I talked it through with Brett. He was sceptical about the whole idea – but he didn´t seriously believe men would donate any money. To be honest,neither did I. He gave me the go-ahead. He knows I wouldn´t do anything stupid like give out personal details and I wasn´t posting any naked photos."Karen waited until after her wedding in June 2007 before signing up seven months later.
"It felt just like any other social-networking site", she says. "You make money either by donations from the men you chat to, or by selling them sets of photos. I chose some tasteful bikini shots from my holiday photos, plus a racy one of me in my favourite bra. I told my friends and family what I was up to and most of them were really supportive. My mum was more worried about me wanting cosmetic surgery than anything else."
Karen couldn´t believe it when she received messages straigt away. "The men seemed nice and completely normal," she says. "We´d chat about our lives and they´d ask me questions about myself. Most of them were just lonely." Within a month of signing up to the site she had raised 500 GBP. "I couldn´t believe it," she says. "Brett was amazed too. I still had a long way to go but I was really spurred on to reach my goal."
At first Karen would spend a couple of hours a day online chatting to men. "They were all ages and from all backgrounds," she says. "There were some idiots, but if a guy said anything inappropriate I´d either block their messages or tell them I had a husband and daughter. I set boundaries and, unlike many girls, I wouldn´t engage in sexual chat, or post pornographic images. The biggest donation I received was 250 GBP", she says. "It is hard to know what the guys´motivations were. When I asked one, he just said that he was "crazy".
"Once my goal was in sight I´d spend up to four hours a day online. I just went on in the evenings or in quiet moments. It was good fun."
Karen hit her target on 8 May after just five months on the site. "I could hardly believe it. It didn´t seem real," she says. "I think Brett was proud of how well I´d done. We cracked open the champagne to celebrate."
So she jetted out to a breast enlargement clinic in Prague – with Beauty in Prague, Czech Republic, for the op to boost her boobs to a 34DD. "I was nervous but the surgery went well", she says. "My old boobs are back and Brett loves them too."
Karen has now written to many of her donors to thank them. "I might even send pictures to some of them", she smiles. "It´s up to me though – there´s no obligation. I will definitely stay in touch with a few of them. After all, without their support I wouldn´t be splashing out on new bras and bikinis."
"And at the end of the day, my boobs may have been paid for by strangers – but they definitely belong to my husband and me".
Written by Lissa Murray, Reveal Magazine
Only 1hr 30min
from the UK
English speaking
Plastic surgeons
Save upto 60%
on UK prices
35 000 clients
and 20 years experience