Reasons People Give for Having Plastic Surgery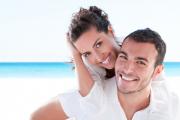 Any cosmetic surgery is a major operation for the body to have. It is important that you are 100% sure about your surgery and that you research it well. Here at Beauty in Prague, we want you to be fully informed and so we have put together the main reasons for having surgery.
A person who has lost a huge amount of weight quickly will have a lot of excess skin that refuses to shrink. Removing the excess skin is a way to correct the appearance of the damage caused by obesity. This can be achieved through a Tummy Tuck, Upper Arm Lift or Thigh Lift.
Turn back the hands of time
People opt for Eyelid Surgery, Brow Lifts and Face Lifts to regain a more youthful appearance and to feel better about their looks.
To be happy with my looks
People opt for different kinds of surgery to make themselves happier. They want to increase their self-esteem and confidence.
Whatever your reasons are for having surgery, weigh the options up carefully, realise that any surgery presents risks, and that you need to have realistic expectations of what you can achieve through surgery. If cosmetic surgery will make you feel more beautiful and increase your confidence and you feel in your heart that it's the right decision for you, then do your research, find a reputable surgeon and let the transformations begin.
For more information, please call 0800 023 2592 or apply for our free email consultation by filling in the Medical Questionnaire and sending us the photos: http://www.be­autyinprague.com/…es­tionnaire/