Audrina Partridge Says that Bigger Boobs are Not a Result of Plastic Surgery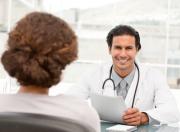 Audrina Partridge Says that Bigger Boobs are Not a Result of Plastic Surgery
When asked about the different cup size noticeable on recent photos, the former Hills star said that she truly had a chest problem, but did not have plastic surgery, according to Daily Mail. She claims that her chest looks different every time, due to a bone dysfunction.
Although Audrina's doctors have not confirmed the fact, there is a real explanation for that. For example, if you lose weight or put on more, your breast would look different.
Only Audrina knows the truth about her cosmetic surgery, but the fact is that she recently appeared topless in a Bongo fashion event and wears low-cut dresses all the time.
Find out more about affordable and safe breast cosmetic surgery procedures: breast augmentation, breast uplift, breast reduction or gynecomastia plastic surgery.