Vladimir Putin Plastic Surgery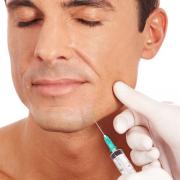 Russian President has always been a source of gossip and excitement, so it should be no surprise that when pictures of the ex-KGB man emerged showing him without sagging cheeks and bags under the eyes, people started speculating that he may have chosen to go under the knife.
Photographs of Vladimir Putin in recent months have shown him with fewer wrinkles on his forehead, virtually no bags under the eyes, and considerably plumper cheeks. Experts in cosmetic surgery suggest that he has had a few procedures, including facelifts, cheek-fillers, removal of those eye-bags, and Botox, amongst others.
Cosmetic surgery in Prague
Although Putin is not the first person you would think of when you imagine celebrities choosing plastic surgery, the Russian prime-minister clearly knows that appearance matters. If you want to improve the way you look, and keep back signs of aging, our Beauty in Prague plastic surgeons can help you. Contact us today to seek advice on all types of cosmetic surgery.
For your free email consultation simply fill in Medical Questionnaire and send us some photos of the areas to be treated.