Cosmetic Surgery Abroad Statistics 2008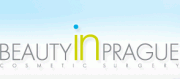 Beauty in Prague is excited to announce its cosmetic surgery abroad statistics for 2008. From the UK to Ireland, Beauty in Prague has been providing cosmetic surgery procedures for very affordable prices.
In 2008, there were a little over 250 confirmed bookings for various packages to Prague by individuals from other countries. These individuals embarked upon cosmetic surgery holidays. Compared to 2007, the demand for cosmetic surgery increased 20 per cent in 2008. The favourite cosmetic surgeries of clients from the UK traveling for cosmetic surgery abroad were breast augmentation, tummy tucks, facelifts, and liposuction.
According to cosmetic surgery statistics, those patients consisted of 70 per cent women and 30 per cent men. Such procedures as tummy tucks were up 38 per cent at £2,209 for each procedure. This is compared to the British price of £6,000.
Beauty in Prague also saw a 40 per cent increase in male breast reduction amongst British clients. All in all, Britons spent £100 million on cosmetic surgery holidays in Prague. This Czech Republic city has become a very popular destination for medical tourism trips.
Furthermore, the Times Online states that as plastic surgery grows in popularity, Britons will continue to choose cosmetic surgery abroad in order to secure low plastic surgery prices. As it stands, approximately 30,000 patients travel each year to receive treatment on medical tourism vacations. A third of these individuals are on cosmetic surgery holidays. The £100 million amount is only two-thirds less than what Britons are spending in their own country.
But Britons are not only choosing cosmetic surgery abroad because of the low prices, but they are doing so because of the high standards that are used and the efficiency of cosmetic surgery clinics in Prague. Nearly 40 per cent of the Britons seeking cosmetic surgery in Prague state that they do so because they are worried about hospital infections in Briton. However, 93 per cent have stated satisfaction with the surgery they received and would recommend cosmetic surgery abroad to their family members and friends in one of the three top cosmetic surgery abroad destinations. Those destinations are Spain, Belgium, and the Czech Republic.
In regards to Beauty in Prague, Jane from the UK states, "In my opinion Beauty in Prague is the best place to come to if you are considering cosmetic surgery abroad, especially for a single person travelling alone. Every need is catered for; there is no need to feel nervous you will feel secure, so I would definitely recommend Beauty in Prague not just for everyone but especially for a single person travelling on their own."
Alan, also from the UK agrees, stating "I am pleased that I had the facelift, it's so nice to look in the mirror and see a younger version of me and it makes me feel so much better about myself. So my thanks go out to Beauty in Prague and all the staff at the clinic."
The statistics speak for themselves that a growing number of individuals are choosing Prague as their cosmetic surgery holiday destination.
About Beauty in Prague:
Beauty in Prague offers high quality cosmetic procedures abroad at affordable prices. Individuals who choose Beauty in Prague as their choice for cosmetic surgery abroad find that they receive the best care possible during surgery and after from the entire medical staff.