Guide to cosmetic surgery abroad: How to compare different providers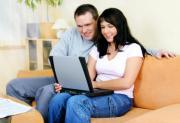 Guide to cosmetic surgery abroad in Prague: How to compare different cosmetic surgery abroad providers
When choosing your cosmetic surgery abroad provider and plastic surgeon you need to pick a company and cosmetic surgery clinic that you feel comfortable with and that you trust. If the professionals you are trying to deal with seem cold or impatient about you asking questions then that is an indication you need to go somewhere else. As a customer that is paying for a service, it is your right to ask as many questions as necessary to find out about the establishment and if you want to use them for the procedure.
COMPARE COSMETIC SURGERY ABROAD PROVIDERS
Whether you are negotiating with a cosmetic surgery abroad provider or directly with the cosmetic surgery clinic make sure to ask ALL your questions and also address your concerns from the beginning and receive an accurate estimate of the scheduling and cosmetic surgery costs – you definitely will not want to handle these issues after you have had the cosmetic surgery procedure, so do the preparation so you are not surprised at the end.
Each cosmetic surgery abroad provider's policy differs as far as length of stay. Look for the longest stay length that will guarantee you less complications and that you can go back to the UK with a higher degree of safety. For you to choose a cosmetic surgery abroad provider that has a cosmetic surgery holidays type package may be advantageous for you but should not take your attention away from the cosmetic surgery procedure, which is the main objective. You may find that individual Prague plastic surgeons and cosmetic surgery clinics are not very helpful as far as travel or accommodation arrangements, if you are not used to making travel plans you may want to seek out a cosmetic surgery abroad provider that does both.
You need to know that it is basically natural to feel anxiety prior to a major cosmetic surgery procedure no matter what kind it is whether you have it performed in the UK or somewhere abroad, but having performed in a foreign land will bring up concerns dealing with safety so be sure to do enough research, ask enough questions so that you are confident that you are going to be well taken care of.
If you are satisfied with the given answers, if you have completed a thorough examination of the policy, checked all the credentials (client testimonials, patient stories) and qualifications, feel relaxed about having the cosmetic surgery procedure in the country you chose, you have performed all your calculations about cosmetic surgery cost, and feel assured that the abilities of the plastic surgeons are right then chances are you have chosen the correct provider for your cosmetic surgery abroad.
Even after this if you still have doubts, visit another cosmetic surgery abroad provider or cosmetic surgery clinic.