Questions to think about for your first consultation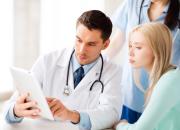 It is important that you find a surgeon you trust and who will provide competent advice. This is essential because you have to feel that you are in good hands and because the result of the surgery depends heavily on the surgeons experience and knowledge, it is important that you do ask questions. Good surgeons will be more than happy to answer them. Good sources of information for competent surgeons are their professional associations. Also, ask your friends and acquaintances, perhaps someone has gained positive experience and can recommend a surgeon.
To find out if your surgeon is the right choice for your desired procedure, you should ask him/her a lot of questions. The following a list of questions you might want to ask during the first consultation:
How long have you practiced as an Aesthetic Plastic Surgeon?
How often have you performed the planned surgery within the last 12 months? Can I see your before and after photos?
May I talk to patients of yours who have had this surgery?
What size and what shape would you choose for my implants? Why?
How will you proceed? Which approach will you choose? (Under the breasts, nipple or armpit) Why?
What surface will my implants have? Why?
What implants do you use (manufacturer)? Why?
What are your expectations for how the implants will look and function after the surgery?
How long will I have the implants?
What are the complications and more specifically what are your complication rates with this surgery?
What type of anaesthesia will you use?
What will be the total costs of the surgery? Are the follow-up appointments included in the price?
What follow-up is required? How often should I come for follow-up?
Here at Beauty in Prague we will have a detailed consultation with you via email and photos you send us, if you choose to go ahead with surgery then you will have Pre-Operative tests with us the day you arrive and will examine you thoroughly. We are more than happy to show you before and after pictures of our previous patients and will not push you to make a quick decision. Here at Beauty in Prague, we want you to be fully informed about your surgery.
For more information, please call 0800 023 2592 or apply for our free email consultation by filling in the Medical Questionnaire and sending us the photos