Pros and Cons of Cosmetic Surgery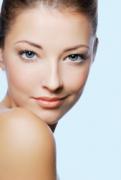 Pros and Cons of Cosmetic Surgery
If you are considering cosmetic surgery, you will want to read and understand the pros and cons of the various procedures. If so, then it's important that you weigh the varying pros and cons before determining if, when and what types of cosmetic surgery is right for you. There are a lot of risks and plenty of rewards to cosmetic surgery. It all depends on what you are looking for. Below we've outlined the pros and cons of cosmetic surgery.
Pros of Cosmetic Surgery
Higher Self Esteem: one of the reasons most people get cosmetic surgery is because they want to fix or change the way they look. Looks are incredibly important and there's no denying that cosmetic surgery can not only enhance your exterior, but also build confidence internally as well.
Better Social Life: with a heightened self esteem comes a much better social life. You can feel confident strutting your stuff knowing that you look your absolute best.
Look and Feel your best: many people belief that cosmetic surgery is the secret looking and feeling younger. And, essentially, they are right. Cosmetic surgery is the quickest way to look younger without fiddling around with creams, lotions and pills.
Cons of Cosmetic Surgery
The Complications: even though cosmetic surgery has come a long way, it is still not 100% safe. There are complications including capsular contracture, infection, mistakes, allergic reactions and, in some instances, death that could occur when undergoing cosmetic surgery.
The Costs: Cosmetic surgery is not expensive, especially when you want it done right. Most cosmetic procedures will cost in the thousands of pounds. For example, breast implant surgery in the UK will normally cost around £3,400 to £5000. Breast augmentation abroad with Beauty in Prague £2,289.
The Inconvenience: In most instances, cosmetic surgery will not only cost you thousands of pounds; it will also cost you a lot of time and pain. You can expect to be out of commission for three to six weeks after undergoing some cosmetic surgery which means you may need to hire a babysitter, take time off work, and stay away from your daily activities while your body heals.
By knowing the pros and cons of cosmetic surgery, you are weighing your options before going under the knife so you know you are making the right decision.
Beauty in Prague – Safe cosmetic surgery abroad