Popularity of Brow Lifts on the Rise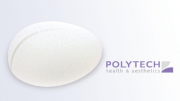 Popularity of Brow Lifts on the Rise
The trend in the number of brow lifts is on the increase, so popular in fact that they were one of the most requested forms of cosmetic surgery in 2011. The Harley Medical News reported the figures for the brow lift. They stated they were now in one of the top 10 cosmetic procedures in the world, an evidence-based statistic gleaned from figures presented by the American Society of Facial Plastic and Reconstructive Surgery.
Brow lifts are reportedly more popular in older women, with 40% of all patients being above the age of 61. Since the surgery is performed endoscopically, it's less invasive, and thus the general risk presented by going under the knife is significantly reduced.
A brow lift is able to prevent wrinkling and drooping through a considerable amount of skin tightening. Beauty in Prague utilises qualified surgeons to perform this cosmetic procedure. Obtain a brow lift with us and you are guaranteed to save money if you are a patient from the UK. A safe cosmetic surgery at an affordable price is what we are guaranteeing you.