The Former Miss Universe Had Plastic Surgery?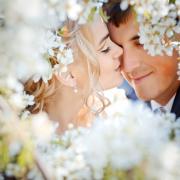 The Former Miss Universe Had Plastic Surgery?
Claims have arose that previous Australian Miss Universe contestant had cosmetic surgery. Although the accusations came from this year's contestant, according to the press they might actually be true. Jennifer Hawkins, 27 still looks flawless; however she herself denies all the claims, according to the Digital Spy magazine.
Biggs said that Jennifer Hawkins had too much cosmetic surgery to achieve perfection. Later, Biggs publicly apologised for the statement on Twitter, saying that the journalists misunderstood it.
Rachael Finch, the 2009 contestant also said that the face of Hawkins also changed significantly since she represented the country.
Natural beauty is the best, but we all would like to get rid of imperfections, and cosmetic surgery is the best way to go.
Find out more about tummy tuck, breast enlargement or breast reduction, and cosmetic surgery in Prague, Czech Republic.