Non-invasive Cosmetic Procedures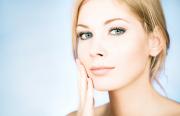 Our aim is to offer you the most effective treatments and help you to achieve the look you wish to have. As we have received many requests about non surgical procedures in Prague we are now launching laser dermatology treatments.
This non-invansive procedures will be performed by our certified Prague dermatologist Dr Kravciv M.D", who is holding a special licence for a laser manufactured in the USA called Candela GentleLASE.
Candela GentleLASE:
treats all skin types quickly, effectively and comfortably
only Candela lasers feature the Dynamic Cooling Device to maximize patient safety and comfort
Noninvasive treatment of cosmetic skin conditions:
Unwanted hair (Hair Removal)
Vascular and Pigmented lesions
Wrinkles (Wrinkle Reduction)
You will be advised to avoid sun exposure for 4–6 weeks before treatment, and again after treatment for at least 2 months.
The price depends on the size of the treated area. These treatments can be combined with any other cosmetic surgery procedure you are planning to undergo (except the areas, where the surgical procedure will be performed).