New deposit and cancellation terms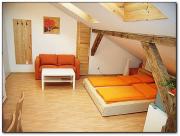 We would like to inform you that since 17.1. we have decreased the amount of deposit for booking of your cosmetic surgery procedures.
That means that your cosmetic surgery start-up cost is only GBP 300 (previously GBP 500) and you will have plenty of time to sort out finances for your treatment.
The cancellation terms have changed – we reserve the right to charge as a flat cancellation fee 300 GBP regardless the time of cancellation.
The changes apply to bookings made from January 17, 2008 on.