How Cosmetic Surgery Helped Hell's Kitchen's Gordon Ramsay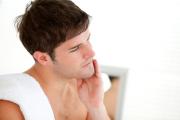 The Chef and celebrity Gordon Ramsay was once famed for his large wrinkles, which not only covered his forehead, but also his chin and his cheeks. These wrinkles were sometimes mocked in the media, and he has also received a number of comments from American media types about his face and the depth of the lines there.
Deciding that enough was enough, Ramsay took matters into his own hands, and sought out the help and advice of a professional plastic surgeon. After a number of procedures, he has been able to lighten the load, and smoothed out his wrinkles for good.
Cosmetic surgery in Prague
You don't have to have deep wrinkles like Gordon Ramsay to want to look younger, and we at Beauty in Prague can really help you to improve your appearance. With the help of our professional cosmetic surgeons, we can smooth out any wrinkles and make you look great again. Just call now to speak to our experts.
For your free email consultation simply fill in Medical Questionnaire and send us some photos of the areas to be treated.