Atlanta Plastic Surgeon Donates Money from Breast Augmentations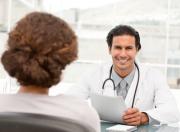 Atlanta Plastic Surgeon Donates Money from Breast Augmentations
According to a report on Equities.com, some leading figures in the cosmetic surgery community are using their skilful trades to contribute to a good cause.
Dr. Mark Deutsch, a plastic surgeon from Atlanta, has donated a portion of the funds gained by his breast augmentation surgeries to the Race for the Cure charity event, which raises money for breast cancer research.
Dr. Deutsch stated: "I am very passionate about joining in the fight against breast cancer," He continued on by saying: "I have had many breast cancer patients seek me out for breast reconstruction surgery".
Beauty in Prague can provide women with relief from the damaging impacts of breast cancer. Breast augmentation surgery can mask many of the lasting problems caused by experiencing breast cancer, and the resulting treatment programs. Beauty in Prague charges prices which are up to 60% lower than in most European and the work is undertaken by experienced and fully qualified surgeons.