Glee Star Had a Breast Enlargement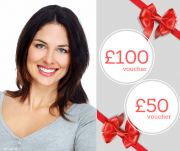 Glee Star Had a Breast Enlargement
Britanny, or Heather Morris recently confessed that she has gotten a breast enlargement surgery done before. She also said that unfortunately the implants caused her serious health problems, so they had to be removed.
She also revealed that she does not want the breast augmentation procedure to be done again, and does not need the implants, either. She said that it was extremely hard to live a full life with them, and she suffered from a sore chest all the time. However, today there are some tissue-friendly implants some advanced clinics use, which would not cause any problems.
To get advice on breast enlargement, breast reduction, breast uplift, or other cosmetic surgery procedures get in touch with professional plastic surgeons.
Beauty in Prague will answer all your questions and we currently hold email consultation, too. Simply fill in the Medical Questionnaire on the right side and send us some photos of the areas to be treated.