Financing Cosmetic Surgery with Medical Loans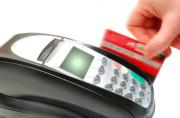 Finance your cosmetic surgery abroad in Prague with loans offered in the UK.
Whether you are considering breast enlargement, face lift, liposuction or nose reshaping you can also use loans for financing your cosmetic surgery in Prague.
If you are considering to finance your cosmetic surgey with a loan we recommend you online loan application:
You can also visit your bank and enquire about possibility to finance your cosmetic surgery abroad (in Prague) on a loan.
Beauty in Prague – Safe Cosmetic Surgery Abroad