Breast examination before the breast surgery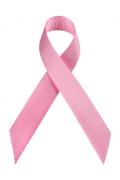 Before consultation followed by the cosmetic surgery our Prague plastic surgeons, who are performing the breast surgeries, demand extensive pre-operative tests which includes a compulsory mammogram.
Why Compulsory Mammogram before breast cosmetic surgery?
The result of the examination will help the plastic surgeon before your Breast Augmentation, Breast Reduction, Breast Uplift or Male Breast Reduction (Gynecomastia). It shows if everything is normal and helps to avoid any complications which could arise during your cosmetic surgery abroad.
If the compulsory mammogram shows some contra-indication, the breast surgery cannot be performed. The patient has to undergo added examinations and start with medication, which can be performed only in the UK (back home).
The cost of Compulsory Mammogram
The examination can be organised here in Prague before your consultation with the plastic surgeon. The price is 2,000 CZK; approximately 60 GBP. The cost in British Pounds is influenced by actual exchange rate. You can also undergo the examination in the UK and bring all the results with you to Prague.
Beauty in Prague aim is to make your cosmetic surgery abroad as safe as possible.