Celebrities' Love for Cosmetic Surgery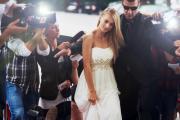 There is a strong connection between celebrities and cosmetic surgery – they all like to look good. And when you talk about celebrities who are actually known to be cosmetic surgery addicts, you just cannot imagine anyone more fitting the bill than Joan Rivers, who has already had over 700 plastic surgery operations.
Joan Rivers was not supported by family in having another cosmetic surgery procedure. In an appearance on a US daytime talk show (Anderson), her daughter Melissa said that she and the whole family staged an intervention to keep her mother from having another operation. She also admitted that her mother managed to use her skills to convince everybody it was the right thing for her to do.
When asked about her experiences, Joan Rivers, a highly successful the TV show host and writer, said the only time she had ever felt nervous was when she went to have a tattoo, so nervous in fact she chickened out.
At nearly 80 years old and 740 cosmetic surgical procedures later, Joan Rivers is a walking advert that shows cosmetic surgery is a safe option if done by professionals.
Cosmetic surgery in Prague
You can trust Beauty in Prague. We have experienced and qualified surgeons who operate in well-equipped, clean clinics while making sure you pay less than what you pay in Europe or UK. Contact us now for free email consultation.
For your free email consultation simply fill in Medical Questionnaire and send us some photos of the areas to be treated.
Cosmetic surgery, breast implants prices, breast reduction, cost of cosmetic surgery