Eyelid Surgery Abroad Review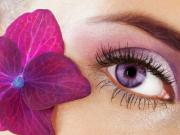 Eyelid Surgery Abroad Review was written by our previous patient Donna from the UK. Upper eye lift surgery and lower laser eyelid surgery had given her confidence and youthful look. Before and after photos are also attached.
We really value opinion of our previous clients as it is very important for you as a prospective client to get honest review of cosmetic surgery abroad, your Prague plastic surgeon and his experience. Donna is happy to speak to you personally or answer your questions via email when you apply for your FREE email consultation.
Eyelid Surgery Abroad Review – Donna, UK, age 50
How long have you wanted to have eyelid cosmetic surgery?
I had wanted the bags taking away under my eyes for many years.
Why did you choose to go abroad to have your eyelid lift surgery?
I could not afford the cost of eyelid surgery in the UK – also no one would see me whilst I recovered.
Why did you choose Beauty in Prague for your eyelid surgery abroad?
I chose Beauty in Prague because of their excellent aftercare – I had planned to go by myself and being in a strange country and not speaking the language would have been worrying. Beauty in Prague were with me all the way, from picking me up at the airport to taking me and bringing me back from all appointment/surgery and checking on me every day to make sure I was ok and that I had everything that I needed.
Which eyelid cosmetic surgery procedure did you have done?
Was the eyelid surgery much cheaper than in the UK?
Yes, the eyelid surgery was about 1/3 the cost compared to the UK.
Were you pleased with the results of your eyelid surgery abroad?
I am extremely pleased with the results.
Did you receive sufficient aftercare after your eyelid surgery?
Yes, I received excellent aftercare – far better than in the UK.
Would you recommend eyelid surgery abroad to others?
Yes, definitely and I am considering having a face lift in the future.
What advice would you give to someone considering surgery abroad?
Do some research do not go with the cheapest – go with the company offering excellent plastic surgeons and aftercare.
If you should sum up your stay in Prague, what would you say?
Prague is a very beautiful city, the doctors and cleanliness are excellent – there is no need to be worried about having surgery abroad.
Find out more about our Eyelid Surgery abroad:
Name changed to protect the patient's privacy
Eyelid Surgery Before and after photos