Even models get cosmetic surgery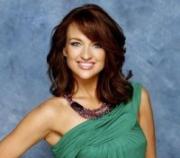 Recently the glamour model Danielle Mason did a nude photo shoot in Heat magazine to show the world how her body changed after undergoing cosmetic surgery. Recently having given birth, the model was unhappy with the way her body looked afterwards, and to get things back to normal, she opted to have some procedures done. Extremely happy with the results, she has become a strong advocate of cosmetic surgery. Certainly she says, she is a much happier, brighter person since then.
The reality is that cosmetic surgery isn't all about vanity the way it is shown in the media. It's about increasing a person's confidence and giving him/her the ability to get through life as a happy, content person. Being conscious of a physical deformity or any physical problem can make life extremely difficult.
Cosmetic surgery in Prague
This is the reason why at Beauty in Prague, we offer to help enhance your mental and even physical well-being by enhancing the way you look. Employees are English speaking qualified doctors with a wealth of experience to make your transition as smooth as possible. Our highly trained staff will take very good care of you before, during and after your cosmetic procedure, plus accommodation comes as part and parcel of your procedure package. An enjoyable stay is guaranteed.
For your free email consultation simply fill in Medical Questionnaire and send us some photos of the areas to be treated.
Cosmetic surgery, nose job cost, liposuction cost, breast augmentation cost