Cosmetic Surgery Prices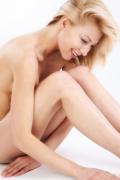 Cosmetic surgery prices abroad are half the cost what you would pay in the UK or Ireland.
Cosmetic surgery abroad in Prague offers you not only affordable cosmetic surgery prices, but also the best plastic surgeons in Prague, full range of cosmetic surgery procedures, great aftercare, recovery in our apartments and hundreds of satisfied clients from the UK and Ireland.
It is important to know the exact cost of your cosmetic surgery abroad before you make your decision.
What are cosmetic surgery prices for cosmetic surgery abroad with Beauty in Prague?
Select from the cosmetic surgery procedures written bellow:
With our cosmetic surgery prices everyone can afford to be happy and confident.
Enquire now about plastic/cosmetic surgery prices for procedures you are interested in by completing our free cosmetic surgery consultation.