Cosmetic surgery discount 100 GBP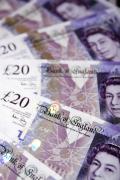 We have another great offer for all our clients – this time you can benefit on the last appointments left with a discount up to 100 GBP. Our low cost cosmetic surgery abroad – in Prague is even more affordable with the last appointments left in July.
Only Few appointments available
There are only few appointments left before our cosmetic surgery clinic is going to be closed for 2 weeks due to the extended cleaning of the premises which has to be performed once a year due to the strict Czech law and hygienic standards.
Clinic closed from July 28th – August 11th
Our cosmetic surgery clinic and the operating theatres are going to be closed July 28th – August 11th 2008.
Available appointments for cosmetic surgeries with discount:
14.7. – Monday – Dr Topinka – 1 appointment left
14.7. – Monday – Dr Fialova – 1 appointment left
21.7. – Monday – Dr Vrtiskova – 2 appointments left
22.7. – Tuesday – Dr Kment – 1 appointment left
100 GBP discount on your cosmetic surgery
For the appointments listed above we are offering you a special discount:
50 GBP – for minor cosmetic surgeries (Upper or Lower Eyelids surgery, Otoplasty etc.)
100 GBP discount – for major cosmetic surgeries (Face lift, Tummy Tuck, Rhinoplasty etc.)
Please contact us with the confirmation for your discount.
Do not hesitate a second – and benefit from our special offer!
Book your cosmetic surgery abroad with Beauty in Prague now to avoid disappointment as the number of appointments is limited.
Cannot be combined with other offers
If you have received an answer from our Prague plastic surgeons please contact us immediately on our UK free number 0800 023 2592 or on mobile +420 608 905 384.
Free cosmetic surgery consultation
If you have not applied for our Free consultation yet, please:
fill in Medical Questionnaire online
send us photos of the areas to be treated; from the front and from the side.
We are looking forward to making you more beautiful in Prague.