Cosmetic Surgery Abroad – Tummy Tuck review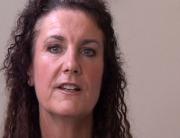 Cosmetic surgery abroad – Decision
– Hi, my name is Jane, I am from United Kingdom (UK), this is my first visit to Prague and why have I come to Prague I have come for plastic surgery.
– I have had weird problems for many years, and over the course of 27 years gained and lost about 15 stone which left me with the need to have surgery for excess skin.
You can also watch Jane´s Tummy Tuck Abroad Video review
Cosmetic Surgery Abroad – Prague
My friend said to me she was coming to Prague for plastic surgery which made me than go look on the internet. So I did a lot of research on the internet and came across Beauty in Prague´s website and spent many months researching Beauty in Prague´s website, because I was coming to a strange country for big procedures, so I spent a lot of time and felt Beauty in Prague was the right place for me to come to.
Beauty in Prague – Cosmetic Surgery Abroad
I sent an email to Beauty in Prague telling them I was interested and I got response immediately, very fast responses and was told to send photographs and filling in the questionnaire, so I sent photographs and questionnaire and that was my first contact. The replays were very fast, I had many questions, and changed the plans many times. Monika answered every question and I was always with the "if you have any more questions please contact us". Monika was amazing, answered every question very fast.
My arrival in Prague – obviously I came to a strange country for the first time and I was very nervous. But I immediately see the lady to come to pick me up from the airport with a board with my name on it. So immediately, the first thing I see is someone who is meant to meet me, which made me immediately feel really comfortable, really secure and really give me confidence in a foreign country. The lady who picked me up – everything was as described. I was picked-up at the airport and driven to my accommodation, everything went very smoothly, everything was as described.
My PRAGUE PLASTIC SURGEON – consultation
And the next day I was picked up at the time stated and taken to the cosmetic surgery clinic for my consultation with the surgeon. The consultation was amazing, it was much better than I expected. The plastic surgeon put me at ease straight away, he was very very approachable. I was made to feel comfortable in asking as many questions as I needed to ask. We went through procedures, what I needed doing and he answered every question. He spoke perfect English and he answered every question amazing. I had so much confidence.
My Surgery and stay at the cosmetic surgery clinic
I stayed at the clinic for 2 nights. My operation was quite a big one and took 2 hours longer than anticipated. The aftercare was fantastic – all the nurses and all the staff spoke English. They looked after me very well. I had a little bit of a shock after the operation with taking it so long. They made me feel immediately comfortable and did everything possibly to make me recover from the shock and made my stay at the clinic fabulous. Everything was as described if not better.
Cosmetic surgery abroad – my recovery
When I was released from the clinic I was taken to my apartment which was absolutely fabulous. Free transfer was arranged for me – pick-up. The journey was quite a short journey, I felt very very comfortable and arrival at the apartment was great. When I walked into the apartment I could not believe how fabulous the apartment was. It has been very comfortable and I think I could live here.
Prague – perfect cosmetic surgery abroad destination
Prague is beautiful. Everyone I have come across in Prague has been very friendly. We have done sightseeing, we have seen a lot of the beautiful architecture, and we have been to restaurants and had a beautiful Czech meal. The restaurant very near my apartment made sure we were able to watch the rugby Word cup final, because England was in the final. They accommodated us really well and looked after us. It has just been amazing.
Cosmetic surgery abroad in Prague – My Review
On the website you read about what they catered for your and I thought that was one of the big decisions that made me chose Beauty in Prague, but when I got here and saw the level of aftercare that's provided. We were provided with a lot more than we anticipated. Everything is taken into consideration; there is nothing that they have not provided me for.
In my opinion Beauty in Prague is the best place to come to if you are considering cosmetic surgery abroad, especially for a single person travelling alone. Every need is catered for; there is no need to feel nervous you will feel secure, so I would definitely recommend Beauty in Prague not just for everyone but especially for a single person travelling on their own.
Do not be nervous, you came to the right place.
Jane from the UK
Tummy Tuck, Face Lift, Thigh Lift, Upper Arm Lift
Another cosmetic surgery abroad reviews: