Be alone or with someone while your cosmetic surgery abroad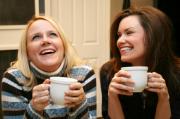 Well, I have decided to go for cosmetic surgery abroad. What is better? Arrive in Prague for my cosmetic surgery alone or with someone, e.g. friend. It is a hard decision and we are here to illustrate the advantages and disadvantages.
Cosmetic surgery abroad – ARRIVE WITH SOMEONE
If you arrive with your friend, partner or member of family you will not feel alone. They will help you during stay in Prague. You will be able to rest more, because your partner can help you with cooking and daily routines. You can choose one of the Prague cheap apartments depending on your preferences and budget.
COSMETIC SURGERY IS MY SECRET
It is often too private for you to tell someone that you are going to undergo cosmetic surgery abroad, even though asking them to accompany you.
Almost 50% of our clients come to Prague on their own. The Beauty in Prague team takes responsibility for each one. Just one disadvantage is that you will probably feel alone and it will be difficult for you to spend almost the whole of your stay in an apartment. Our team will do everything to make your stay as pleasurable as possible.
Beauty in Prague team at your side 24/7
We will come to visit you every day, including during the weekends
Shopping assistance
All of us speak English
Use of mobile phone so you can be in touch with us anytime during day
In case of any complications we are available by phone 24 hours a day
Fully equipped recovery apartments with free laptop and internet access