Couples Surgery Abroad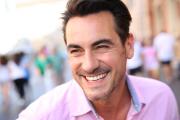 Is it true that a couple that undergoes plastic surgery together, stays together?
A recent report suggested that many couples are now seeking out various surgeries together.
In today's society many couples are no longer trying to keep their surgeries a secret from their partner, family and friends. In many cases, one half of the couple feels that if they are doing something to improve their appearance then their other half should too!
While women still dominate the Cosmetic Surgery market, surgeries in men are increased at a strong pace, in a three year period, it has risen by 88%.
Many professionals believe that because men are more open to the idea of Cosmetic Surgery that it is encouraging couples to do it together.
For more information, please call 0800 023 2592 or apply for our free email consultation by filling in the Medical Questionnaire and sending us the photos: http://www.be­autyinprague.com/…es­tionnaire/