Chinplants – the New Way of Looking Young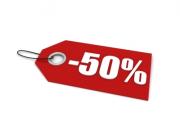 If you're not happy with the way your chin looks, you should consult with an experienced cosmetic surgeon to find a solution. In 2011, over 20,680 chin augmentation surgeries were done in the U.S alone, which makes experts say that chins are going to be the new boobs.
Breast implants have always been popular, but chinplants are becoming 'all the rage'. In fact, it was printed in the British Newspaper, the Daily Mail, that the growth of chin augmentation procedures in the US outstripped the increase of Botox, breast implants and liposuction combined in 2011. According to the president of the American Society of Plastic Surgeons, a person's jawline and chin are the areas where the signs of aging will first shows.
It appears that it isn't vanity that is driving the popularity of chin augmentation but the need of America's career and business women to look good in video conferences.
Generally, the surgery takes four hours or so. A local anesthetic is used to numb the area, which makes the procedure of cutting and adding a silicone implant under the chin for a more defined and stronger jawline. Though the procedure is pretty straight forward, you still need to consult with an experienced surgeon.
Cosmetic surgery in Prague
At Beauty in Prague, we have specialists who will perform "under chin liposuction" using highly sophisticated equipment. We have affordable rates and offer free consultation. So, contact us now and get treated in professionally presented clinic under the supervision of highly qualified cosmetic surgeons.
For your free email consultation simply fill in Medical Questionnaire and send us some photos of the areas to be treated.
Cosmetic surgery, facelift surgery cost, under chin liposuction, liposuction cost