Replacement Implants – what you need to know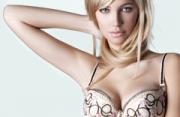 We have many clients who approach us about options relating to their existing implants and what they can/need to do.
Clients who are having or who have had breast enlargement surgery, need to be aware you will have to have your implants replaced in around 10 years time. However, some implants last much longer and it is not always necessary to have them replaced but here are some options available to you when the time comes around.
Breast Uplift using the existing implants
If there is nothing wrong with the existing implants then it would be reasonable to use the same implants. The process of performing the breast-lift may require re-positioning of the implants but this should not have an impact on the existing implants and should allow for them to be re-used.
If, at the time of surgery, our surgeons find a problem with the existing implant, which was not known prior to surgery, our surgeons will need to replace the implant, as your safety is our main priority.
Beauty in Prague do not charge extra to remove existing implants.
Having the implant removed completely
Breast implants have an outer-shell that is guaranteed for 10 years by the manufacturer. After 10 years the outer-shell has a higher risk of bursting.
If sagging is an issue, you can either swap the implants for brand new ones or you can have the implants removed completely and have a breast lift for a youthful looking, perky breast that will be long-lasting.
You would be surprised at how full a breast can look after implants are removed with simultaneous breast lift. This also gives you peace of mind that you will not have to undergo more surgery later in life, to remove or replace the new implants.
How do I know what the best option is for me?
Here at Beauty in Prague we are unable to give you exact advice without seeing pictures of the area that is to be treated and being given information about what implants were used, when you had the surgery ect.
The most common problem is for the breasts to droop away from the implants. If this is the case, then a lift would usually be appropriate. If the implants are starting to sag then there is a high chance you will need to replace the implants in a higher position.
We can tell you exactly what options you have once you email us.
We also have a YouTube channel with many different videos on it, in particular Katy, who had her implants replaced at Beauty in Prague.
For more information, please call 0800 023 2592 free or apply for our free email consultation by filling in the medical questionnaire and sending us your photos.