Low Cost Cosmetic Surgery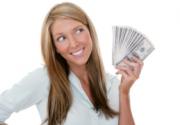 For most people, the cost of cosmetic surgery is one of the most important parts of the decision making process. This is because just one cosmetic surgery procedure can cost anywhere from £1,000 to £10,000. If you want to do more than one procedure, you are looking at £10,000, plus the costs involved with taking time off work, hiring a sitter or housekeeper, medications and anything else needed.
Is there a low cost cosmetic surgery option available?
low cost cosmetic surgery with payment plan
Find a sponsor for your Low cost cosmetic surgery
Low cost cosmetic surgery abroad
If you are interested in Low Cost Cosmetic Surgery with Beauty in Prague please apply for our FREE email consultation by filling in the Medical Questionnaire and send us some photos of the areas to be treated.